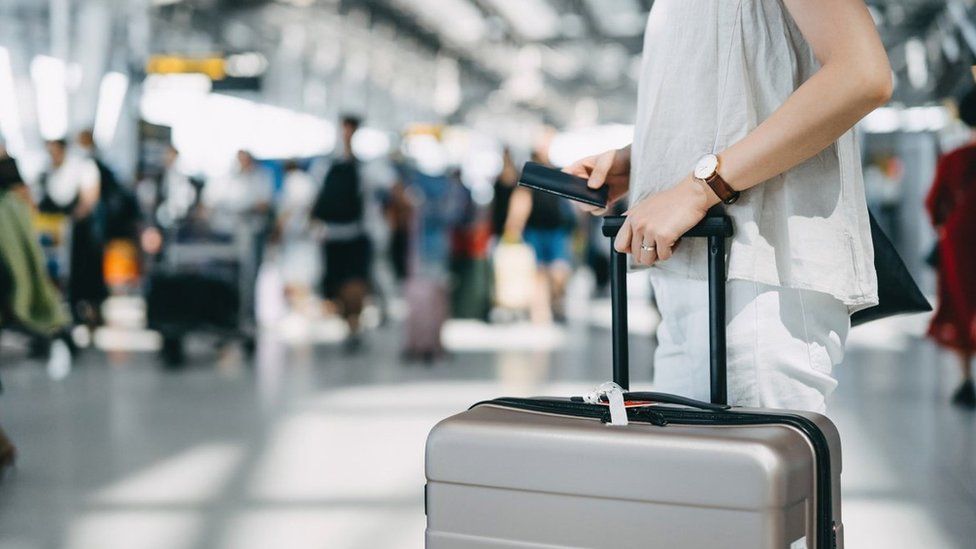 A production company has introduced "unlimited" annual leave in a bid to reward staff and maximise productivity.
Big companies such as Netflix, LinkedIn and Goldman Sachs have introduced some unlimited paid holiday leave in recent years.
Cardiff-based EatSleep Media, which has 13 staff, said it was about "giving power back" to them.
An expert said empowering employees improved morale, but clear expectations were necessary.
EatSleep, which makes documentaries, podcasts and online videos, said it asked its team to work "very flexibly", including on evenings, weekends and sometimes abroad.
Firm gives staff free holiday for pandemic work
Firm offers staff unlimited leave to stop burnout
Co-founder Alex Feeney said: "We ask a lot of them, and there are some long days in there, so to not offer some flexibility in return didn't seem quite right."
He said they always told new staff "we're not here to parent them" and that they want employees to be treated like adults in their work.
"So, if we're empowering them to do that, why wouldn't we do that with other aspects of the work-life balance?" he said.
He added when staff came to the end of a big project they could be a bit "fried" and the firm didn't want them to worry about whether they could then book time off or whether they needed to save annual leave.
Mr Feeney said it was about "giving power back to our team" based on their needs and "where the company is at the time".
"We want people to be able to go: 'Do you know what - I'm going to take that day, because I deserve it'. Or 'I'm going to take that day I feel a bit fried', or 'I'm going to take that week because I've looked at the workflow and things are a bit quiet'."
He said it also "simplified the process" for the company, as they no longer needed to keep track of things like time in lieu.
Unlimited paid time off (UPTO) originated at small Silicon Valley start-ups and has become much more common in recent years.
But the concept is still quite rare, with data from a 2021 survey suggesting just 4% of US companies offer it.
And what sounds like a boundless benefit does often come with caveats.
Mr Feeney said no-one at EatSleep had yet booked off a longer period of leave, such as a month to three months, and while such a large single block wasn't "beyond the bounds of possibility" it would need to be considered against the needs of the company.
Unlimited holiday: A perk that comes with pitfalls
Prof Michael Christie, of Aberystwyth University's Business School, said UPTO was not "more widespread" at the moment, but was part of a broader movement towards more flexible working practices post Covid.
"If employers start reducing the constraints of defined working hours - so rather than saying you have to work nine to five, five days a week - by being more flexible, that allows employees to manage their commitments," he said.
"Empowering employees also improves morale. You don't feel like you're being told to do X, Y and Z - and it allows people to take control of their situations."