White House press secretary Kayleigh McEnany claimed during a briefing Friday that President Donald Trump "was never given an orderly transition of power."

A video going viral on Twitter proves otherwise.

The NowThis clip begins with McEnany making her latest baseless claim.

It then cuts to footage of Trump, during his inauguration in January 2017, actually thanking former President Barack Obama and former first lady Michelle Obama "for their gracious aid throughout this transition."

Advertisement

"They have been magnificent," Trump declares.

The video later contrasts how the Obama administration sought to facilitate the transfer of power to Trump with Trump's ongoing and increasingly unhinged attempts at stealing the election from President-elect Joe Biden.

Check out the video here:
Kayleigh McEnany claims Pres. Trump did not receive 'an orderly transition of power'

ROLL 🗣 THE 🗣 TAPE 🗣 pic.twitter.com/KBSrZWxmPp

— NowThis (@nowthisnews) November 20, 2020
A shorter version of the video has garnered more than 1.6 million views on Twitter.
Related...
'Enough Mitch': Joe Scarborough Lays Down Ultimatum To McConnell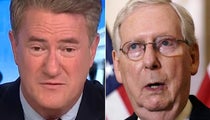 People Aren't Buying Mike Pence's Latest Comments About COVID-19 Victims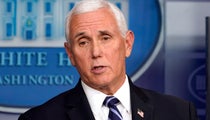 Anderson Cooper Sums Up Trump's Post-Election Chaos With 1 Searing Word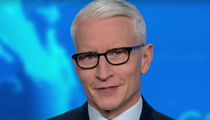 Go To Homepage

Lee Moran
Reporter, HuffPost
Do you have information you want to share with HuffPost? Here's how.
More:Donald TrumpPolitics and GovernmentWhite HouseBarack Obama Politics
Popular in the Community
Trending

Serena Williams Loses To Ajla Tomljanovic In U.S. Open In What Is Expected To Be Last Match Of Career

Kevin McCarthy Referred To The 'Electric Cord Of Liberty,' And People Are Confused

Bill Barr Calls B.S. On Trump's 'Red Herring' Classified Document Excuses

Daily Caller Trolls Biden With 'Star Wars' Meme That Backfires Badly

CNN Correspondent Uses Last Day At Network To Send Clear Message On Trump
Newsletter Sign Up
Politics
HuffPost's top politics stories, straight to your inbox.Successfully Subscribed!Realness delivered to your inbox